Made in the USA: A Tradition of Artistry & Excellence
Sep 11, 2020 by Brosmen
Made in the USA: A Tradition of Artistry & Excellence

At Brosmen, we've made it our mission to provide the highest quality leather jackets, sheepskin coats, hats, bags, and accessories for the most discerning customers. Our skilled artisans work with only the finest materials and designs to ensure we're offering you timeless designs of lasting quality. Everything you'll find at Brosmen is a work of art in its own right, and the pride of our collection is our Made in the USA line of leather jackets, gloves, belts, and shoes, along with our American-made sheepskin coats and hats for men and women.
- McKinley Cappuccino Spanish Merino Shearling Sheepskin Coat. 🛒SHOP NOW👇👇Click The Pic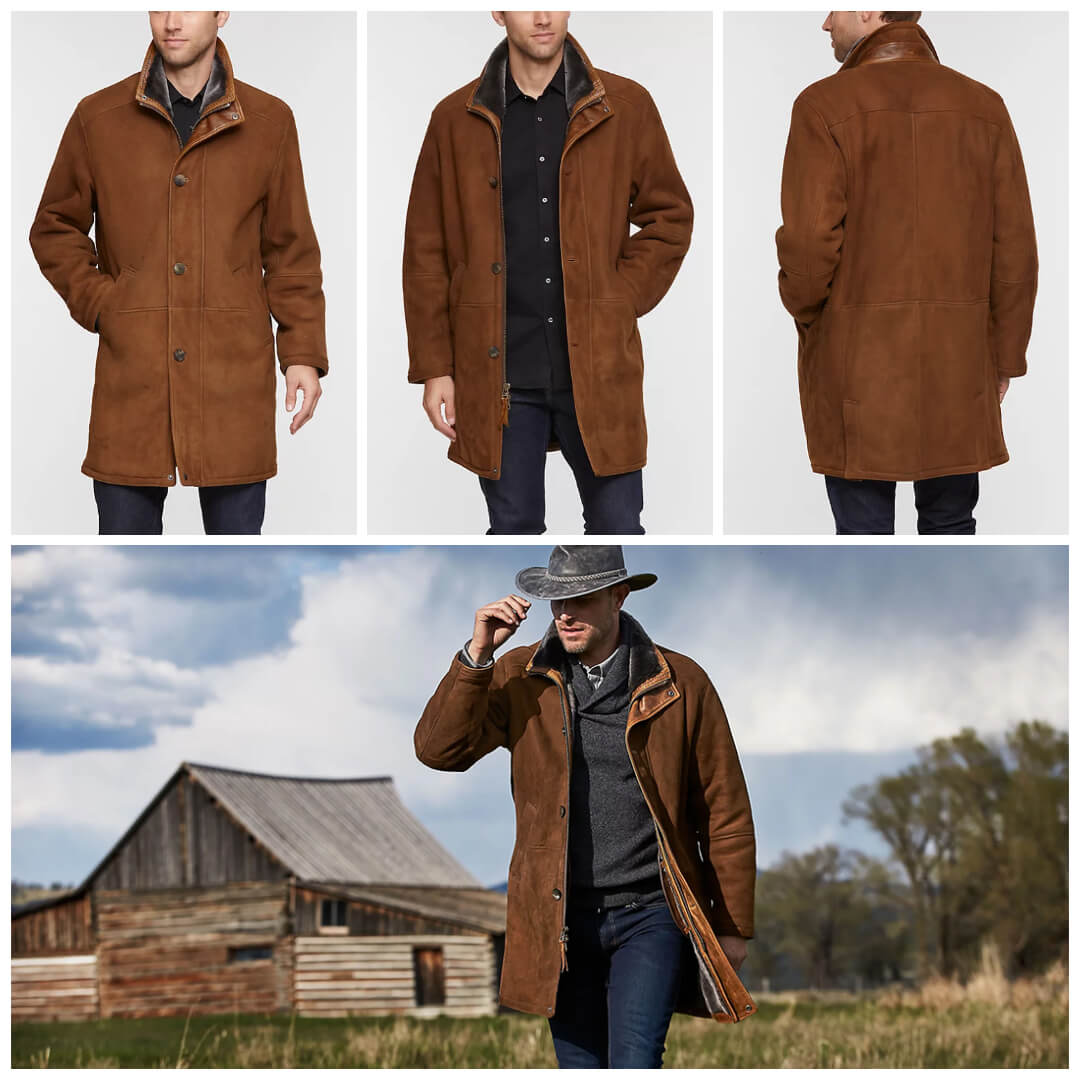 Generations of American Artisans

What makes our American-made leather jackets and sheepskin coats so special? Iconic style, rugged durability, exceptional hardware and stitching—these are the markers of a masterpiece. And here in the States, many of our coats are crafted by leathersmiths who have passed their time-tested techniques down from generation to generation, earning the loyalty of customers over the decades.

You'll find the same tradition of quality and craftsmanship in our American-made bags, hats, and accessories. Each item is the result of impeccable design and attention to detail—whether a hand-tooled leather belt, a classic sheepskin trapper hat, or a waxed leather fedora. Every piece also starts out with the finest materials available.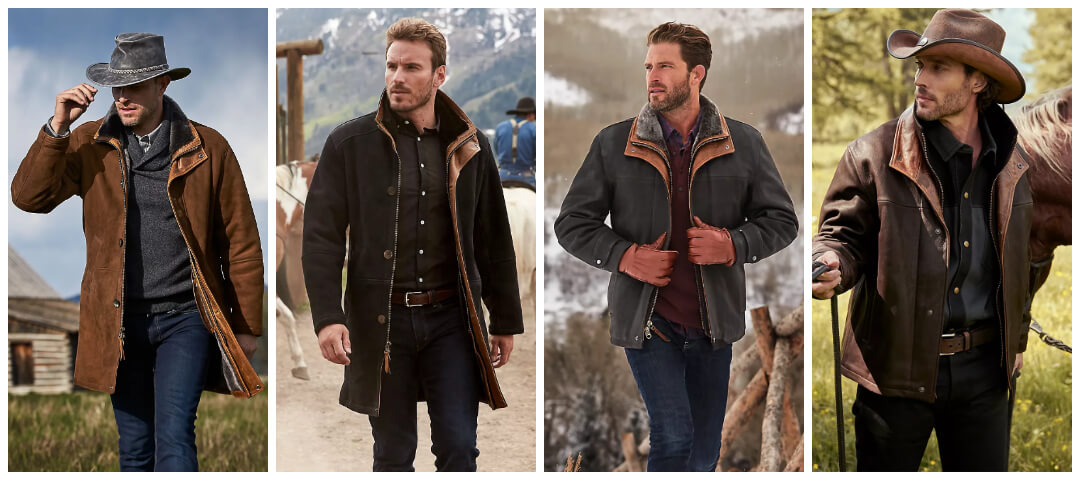 Craftsmanship Without Compromise

Brosmen's American leathersmiths, designers, tanners, and artisans come from diverse backgrounds, but they all share one thing in common: they never compromise on quality or style. In their work, you'll see integrity, boldness, and an independent spirit—the very characteristics upon which our nation was built. What's more, all-American styles like the motorcycle jacket, the sheepskin bomber, and the cowboy hat carry all the more meaning when they're crafted here.
In a marketplace that's saturated with lower-quality goods at lower prices, it's higher quality that sets these American manufacturers apart year after year. Outerwear and accessories that are made in the USA typically cost a bit more, but they'll reward you richly with each wear.
Not only are you investing in timeless wardrobe staples that gain more character with each passing year, you're also supporting the long lineage of artisans that make American style distinctive.
- McKinley Black Merino Shearling Sheepskin Coat.🛒SHOP NOW👇👇

Click The Pic

Our Bottom Line: Offering the Best

Outside the US, we scour the globe for the very finest leather goods from countries like Italy, Argentina, and Spain, and we're proud to offer you those as well. Our bottom line is simple: we're here to offer you the best. You'll find it in our Made in the USA collection, and in everything we offer. Our one hundred percent satisfaction guarantee ensures you'll bring home something you love.
- Jack Frost Leather Coat with Spanish Merino Shearling Lining.🛒SHOP NOW👇👇

Click The Pic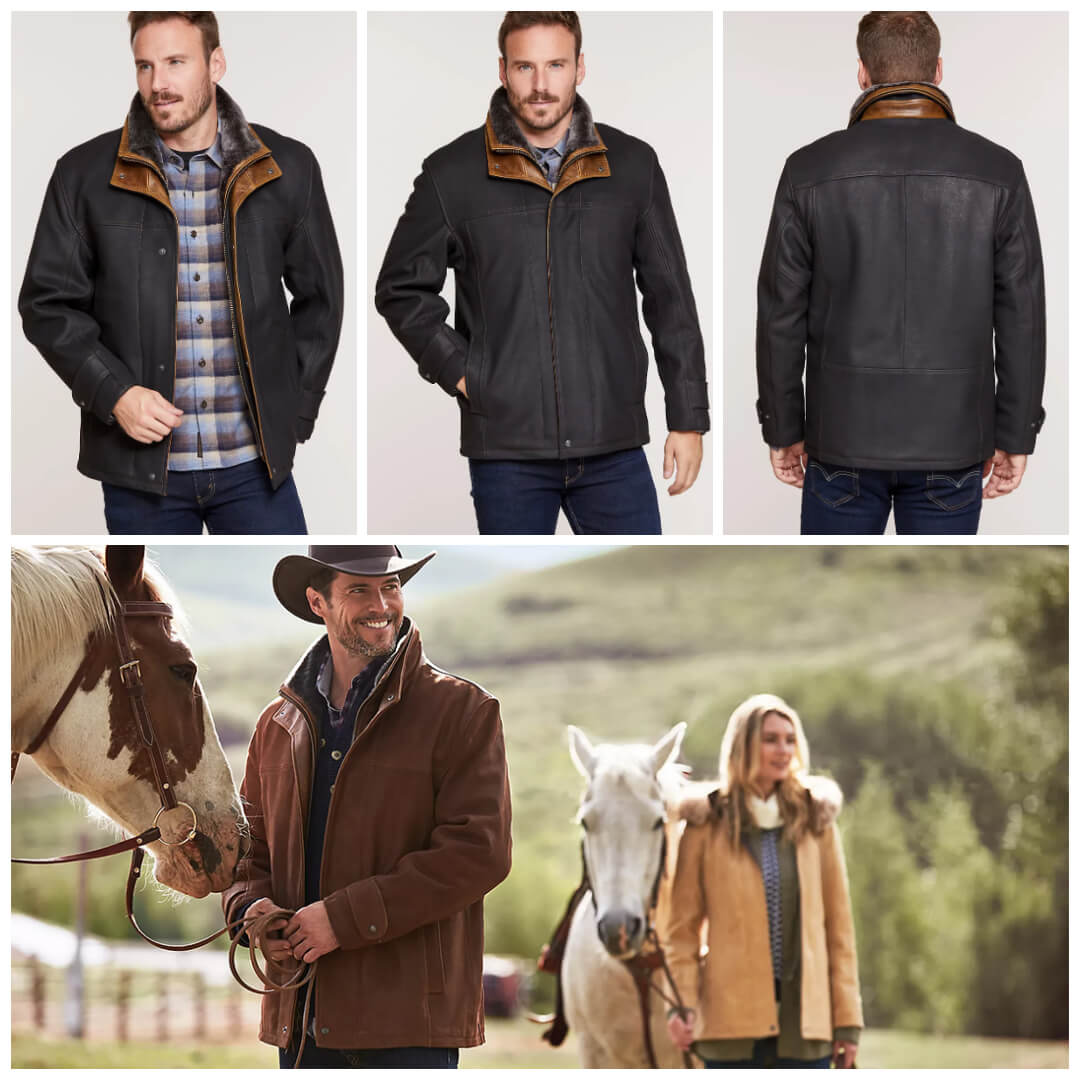 We invite you to explore our many fine, American-made leather jackets, sheepskin coats, hats & accessories—all crafted by American artisans. Every time you step out in a classic, American-made leather jacket or pull on a sheepskin bomber, you'll be carrying a great tradition forward.